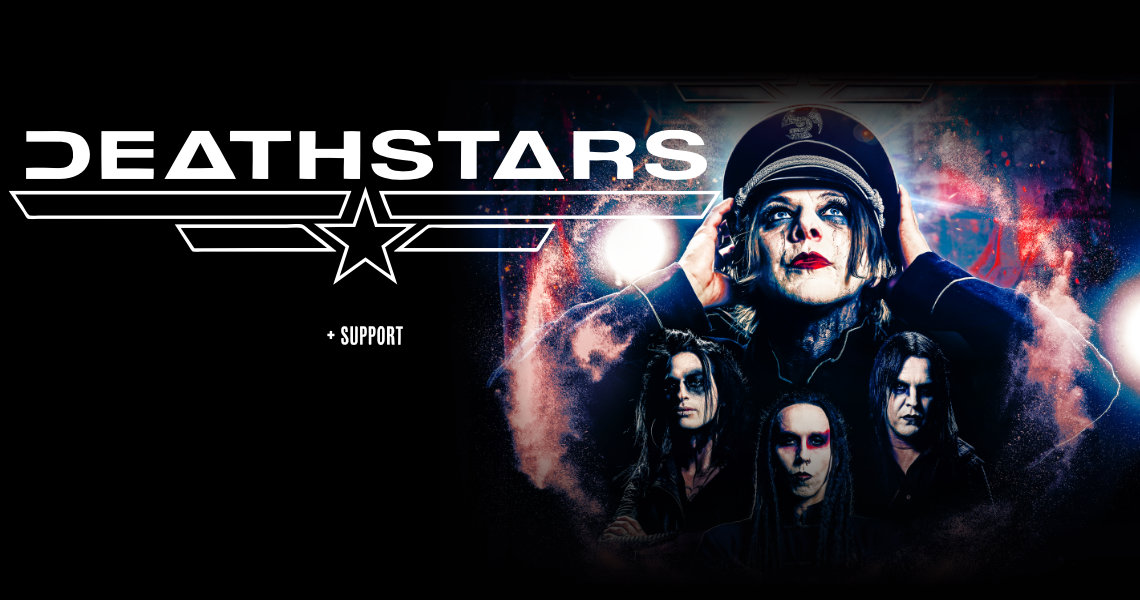 Deathstars
Švédská industrial metalová kapela Deathstars po dlouhé době vydá novou desku a vyrazí na velké evropské turné. Nevynechá ani Prahu – 23. března 2023 se zastaví v klubu MeetFactory.
Deathstars se vrací na scénu po delší pauze a personálních změnách. Prozatím poslední album "The Perfect Cult" bylo vydáno před dlouhými sedmi lety, na pódia se kapela – se staronovou posilou v podobě kytaristy Cat Casina – vrátila před pár lety, kdy zahrála na velkých festivalech jako Wacken, Graspop nebo Masters of Rock.
Bylo to pár frustrujících let, ale kvůli přílišné nejistotě ohledně pandemie musíme znovu odložit naše evropské turné. S politováním vám to samozřejmě musíme oznámit, ale není to v rukou kapely. Rádi bychom poděkovali fanouškům za trpělivost a doufám, že vás všechny uvidíme během nadcházejících vystoupení.
Turné mělo původně proběhnout na jaře 2020, stejně jako vydání desky, ale s ohledem na okolnosti naznačené výše bylo několikrát přesunuto. Zakoupené vstupenky zůstávají v platnosti.