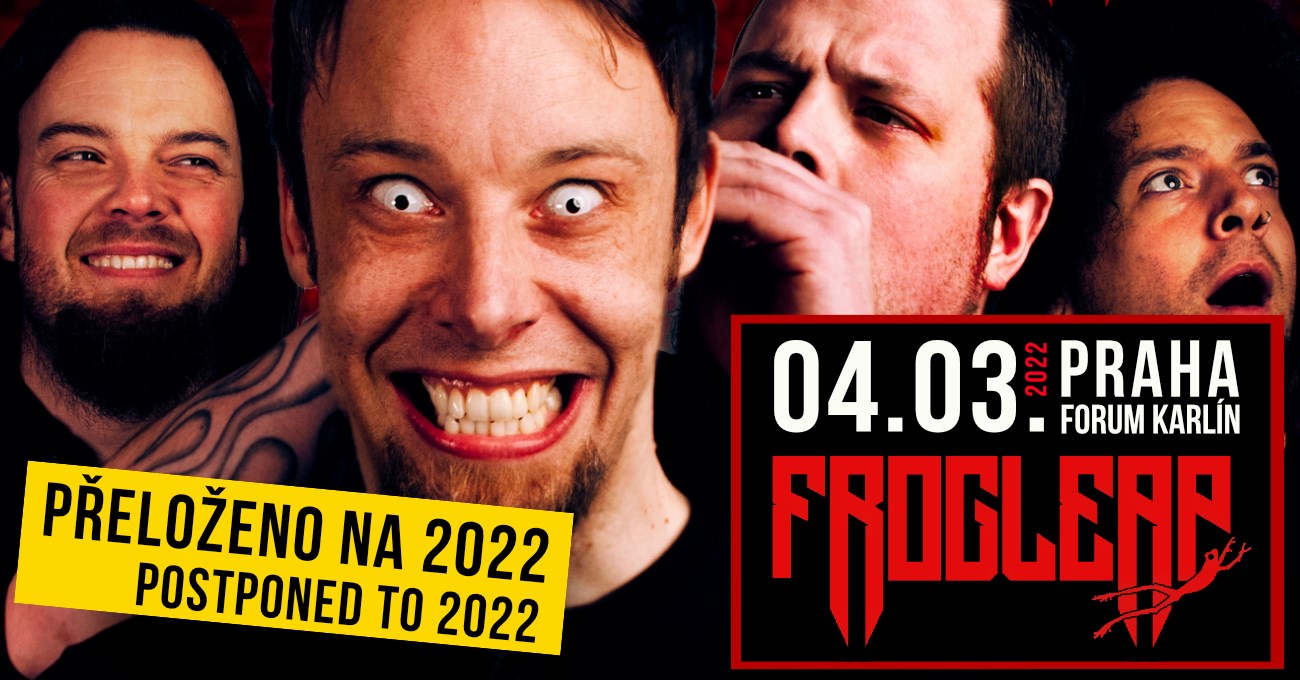 Frog Leap
Král metalových coverů Leo Moracchioli a jeho Frog Leap se po úspěšném vystoupení na Brutal Assaultu vrací do České republiky. Vystoupí 4. března 2022 v hale Forum Karlín.
Původně měl dorazit už 5. dubna 2020, ale kvůli dobře známým okolnostem musel své vystoupení přesunout na 11. října 2020, pak na 21. září 2021 a nakonec na 4. března 2022. V roce 2019 vyprodal Lucerna Music Bar, na Brutalu 2019 zahrál rovnou dvakrát: na úterním warm-upu a na závěr středečního programu. A teď se v Česku představí potřetí.
Vzhledem k C-19 došlo i k odložení turné FROG LEAP na příští rok. Vaše vstupenky zůstávají platné!
Leo Moracchioli je norský multiinstrumentalista a zpěvák, majitel Frog Leap Studios z Rogalandu. Prorazil jako YouTube umělec předělávající slavné hity do metalové podoby. Dělá to svým osobitým způsobem a s humorem, který slaví u posluchačů obrovský úspěch. Na kontě má své verze songů Adele, Madonny, Michaela Jacksona, Lady Gagy, The Cranberries, Rihanny a mnohých dalších.
Na svém středečním vystoupení na Brutal Assaultu 2019 zahrál například písně "Ghostbusters" (původně Ray Parker Jr.), "Killing in the Name" (Rage Against the Machine), "Africa" (Toto), "Zombie" (zmínění The Cranberries) nebo "A New Level" (Pantera).
Leo se do své tvorby i do živých vystoupení vrhá s neskutečným nadšením, které strhává davy, a jeho živáky mají pověst akcí, které rozhodně stojí za to navštívit. Tak se nechte strhnout taky – 4. března 2022 ve Foru Karlín rozhodně bude pořádný kotel.
Vstupenky zakoupené na původní dubnový termín zůstávají v platnosti.