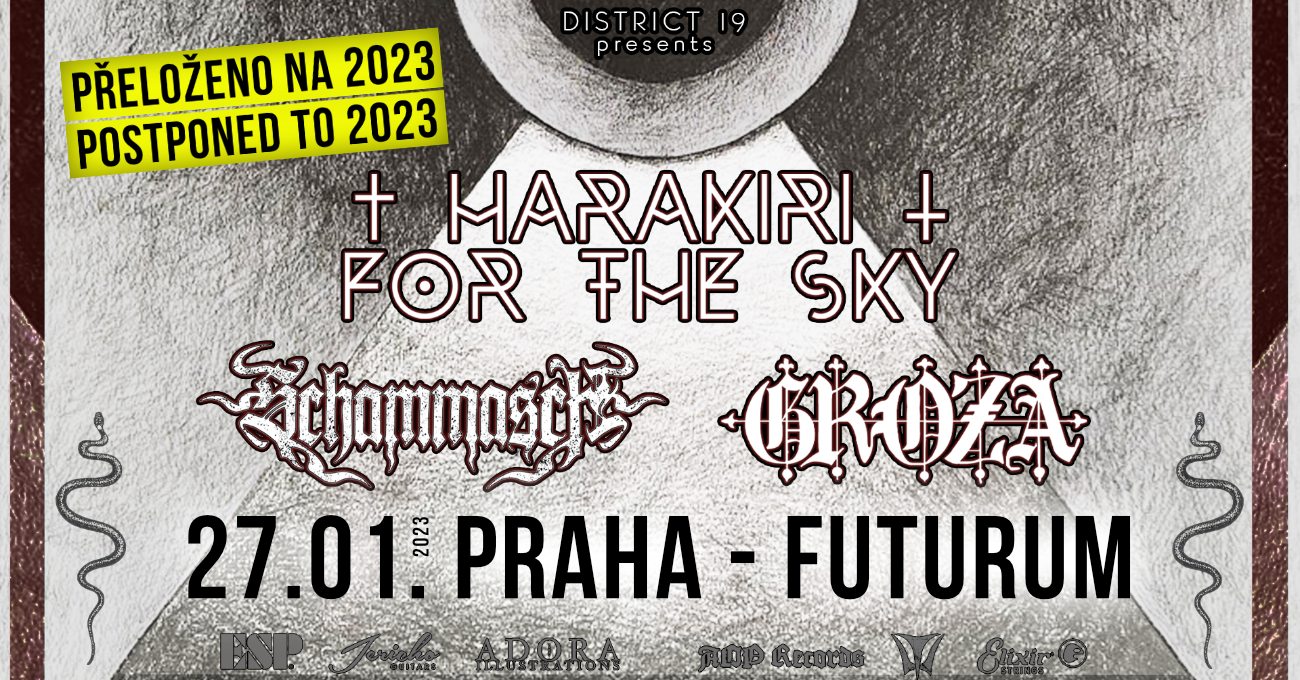 Harakiri for the Sky
Rakouská post-black metalová kapela Harakiri for the Sky zkraje roku 2023 vyjede na evropské turné a 27. ledna 2023 se zastaví v pražském klubu Futurum Music Bar.
Harakiri for the Sky založili v roce 2011 zpěvák JJ (Michael V. Wahntraum) a multiinstrumentalista MS (Matthias Sollak). Vypracovali se mezi nejvýraznější kapely v post-black metalu.
Na kontě mají pět studiových alb: stejnojmenné "Harakiri for the Sky" (2012), "Aokigahara" (2014), "III: Trauma" (2016), "Arson" (2018) a "Mӕre" (2021). Mezi úspěchy rozhodně patří nominace na prestižní rakouskou hudební cenu Amadeus Austrian Music Awards v kategorii Hard & Heavy v roce 2017.
Koncertovali společně s Der Weg einer Freiheit a The Great Old Ones. Nyní Harakiri for the Sky vyráží na headline tour a doprovodí je Schammasch a Groza.
Švýcarští Schammasch patří mezi nejlepší black metalové kapely současnosti. Natočili zatím čtyři studiová alba, poslední "Hearts of No Light" vyšlo v listopadu 2019.
Bavorská black metalová kapela Groza vznikla v roce 2016 a na kontě má dvě alba – "Unified in Void" (2018) a "The Redemptive End" (2021).