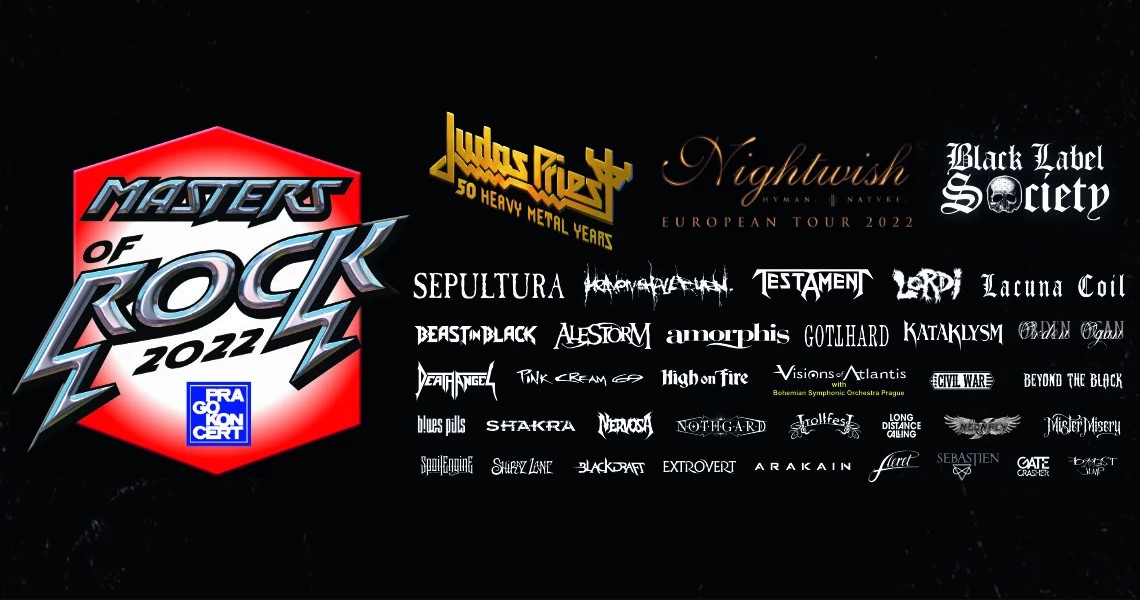 Masters of Rock 2022
V červenci 2020 ve Vizovicích měl proběhnout snad nejnadupanější ročník Masters of Rock vůbec. Kvůli pandemii se oslavy plnoletosti posunuly nejdřív na rok 2021 a nyní na rok 2022.
18. Masters of Rock proběhne od 7. do 10. července 2022 na tradičním místě – v areálu likérky Rudolf Jelínek ve Vizovicích. Vstupenky zakoupené na rok 2020, resp. 2021, zůstávají v platnosti, není nutné je nějak měnit nebo podnikat jakékoliv jiné kroky.
Mezi (opětovně) potvrzené kapely patří v první řadě Judas Priest se svojí oslavou 50 let na scéně. Měla jsem tu čest je vidět v Praze v roce 2011, tak to bude opáčko. Zazpívat s plným placem "Breaking the Law" a jiné pecky je rozhodně must do.
Skvělou zprávou je, že program přesunutého ročníku se dočkal jen minimálních změn. A kdo tedy na Masters of Rock 2022 dorazí? Kromě zmíněných Judas Priest jsou to Nightwish, Black Label Society, Sepultura, Heaven Shall Burn, Testament, Ace Frehley, Lordi, Lacuna Coil, Beast In Black, Gotthard, Alestorm, Kataklysm, Orden Ogan, Death Angel, Pink Cream 69, Visions Of Atlantis, Civil War, Beyond The Black, Blues Pills, Shakra, Nervosa, Nothgard, Trollfest, Long Distance Calling, Neonfly a další. Vskutku se máme nač těšit!
P.S.: Vlivem koronavirové pandemie byl přesunut i další festival pořádaný agenturou Pragokoncert – MetalFest 2020 (2021) se proměnil v MetalFest 2022 a poprvé v historii bude čtyřdenní. Skvělou zprávou je, že nedošlo k zásadním změnám programu a můžeme se těšit na naprostou většinu toho, co nám sliboval MF 2020, a ještě na něco navíc.